Reong, (reyong)
×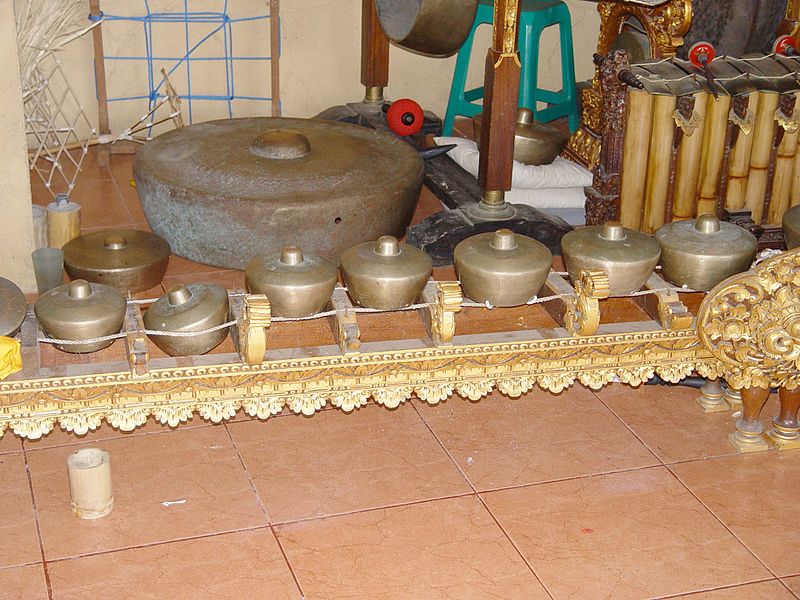 Zona geográfico cultural:
---
Materiales y medidas:
Instrumento de metal, madera y cordeles. Las medidas son variables dependiendo del ámbito sonoro abarcado por el conjunto
---
Características (Hornbostel & Sachs):
Idiófono. Idiófono golpeado directamente. Los sonidos pueden ser producidos claramente de forma individual. La vibración es producida en la parte central mediante un objeto no sonoro. 
---
Función e interpretación:
Se integra en los conjuntos de gamelán. Los gongs se suspenden para mejorar la resonancia.
---
---
---
Algunos recursos interesantes:
---
Referencias:
-TENZER, M. (2000). Gamelan Gong Kebyar: The Art of Twentieth-Century Balinese Music. The University of Chicago Press.