Zurna (Surna, Zourna, Zorna, Zurla, Mizmar, Zokra, Surnay, Surnai, Zamr)
×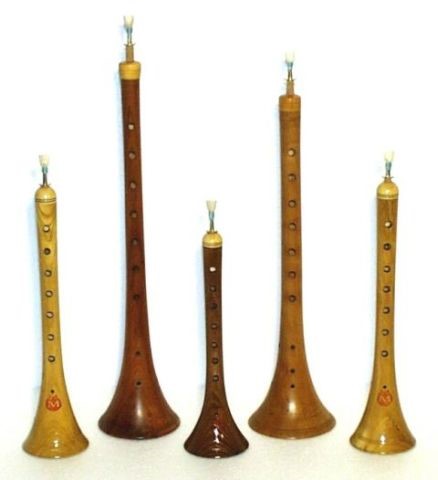 Zona geográfico cultural:
Magreb, Península Balcánica, Cáucaso, Península de Anatolia, Persia.
---
Materiales y medidas:
Instrumento de doble lengüeta cuyo cuerpo está construido de madera. El tubo de perforación cónica tiene siete agujeros digitales y cuatro agujeros inferiores que sirven para la afinación del instrumento. Sus medidas están entre 30-36 cms de largo.
---
Características (Hornbostel & Sachs):
Aerófono. Instrumentos de viento con lengüeta. El aire pone en vibración de forma intermitente una o dos láminas ajustadas a la parte superior del instrumento. De doble lengüeta. Tipo oboe. Dos cañas o láminas golpean una contra la otra. Individual. Tubo de perforación cónica.
---
Función e interpretación:
El instrumentista hace sonar tal instrumento emitiendo una corriente de aire a través de la caña de doble lengüeta conectada a un bisel metálico. Sirve para acompañar bailes y se incluye en los conjuntos de jenízaros (unidades de infantería).
---
---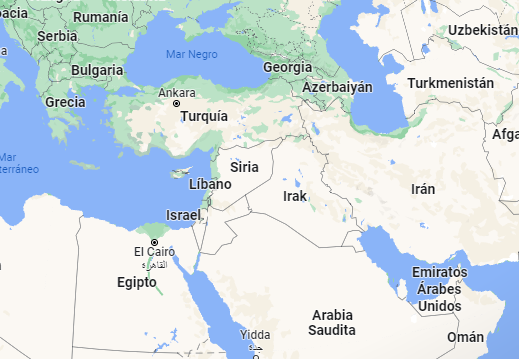 ---
Algunos recursos interesantes:
---
Referencias:
- Tranchefort, F. R., & Molero, C. H. (1985). Los instrumentos musicales en el mundo. Alianza Editorial.
- Picken, L. (1975) Folk Music Instruments of Turkey. Oxford University Press. London.
- Greppin, J. A. (1991). The Survival of Ancient Anatolian and Mesopotamian Vocabulary until the Present. Journal of Near Eastern Studies, 50(3), 203-207.
- Rice, Timothy (1994) May it fill your soul: Experiencing Bulgarian Music. University of Chicago Press. Chicago.
- Rice, Timothy. (2004). Music in Bulgaria. Experiencing Music, Expressing Culture. Oxford University Press, New York.
- Rice, Timothy. (2000). "Bulgaria", Rice, T; Porter, James; Goertzen, Chris. (Eds) The Garland encyclopedia of World Music. Volume 8. Europe. Garland Publising, INC. New York.